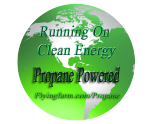 Technical Support
helping you understand
options and components
LPG Conversion For Gasoline
Powered Equipment & Vehicles

Conversion to Propane
Propane Conversions

New Design Options for Dual Fuel

"Dual Fuel" Keep Your Options Open

Farm Tractors Propane Conversion

Convert almost any tractor to dual fuel
Dual Fuel Conversion (Designed to Run on Propane or Gas)

Suzuki Samurai / Geo Tracker Propane Conversion

Dual Fuel Conversion (Designed to Run on Propane or Gas)

Compatibility with Multiport Fuel Injection
Professional Brand Name Components

Clean burning means cleaner oil & fewer changes

Starts and runs great in sub freezing temperatures

Reduces engine ping under heavy loads

No obnoxious gas fumes in the garage or on your clothing

Easy installation non interventional configuration to your fuel system.
Farm Equipment,Utility Vehicles, Golf Carts, Lawn Mowers, Sawmills
Propane is available all over the world so the fuel and fittings are standardized.

Propane does not go bad therefore it may be stored for very long periods of time so generators and seasonal equipment that sit idle, for example, are much more likely to start using propane.

America is behind European & Asian countries in the development of propane as an alternative fuel application.
Its Time For Alternative Fuel!

Copyright 1999-20014 Flyingfarm.com All rights reserved
This Site is best viewed in Internet Explorer 9 or above